All of the soundtrack is available for free MP3 download below, or stream on the Soundcloud widget above.
Download the album with 24 tracks on Apple Music.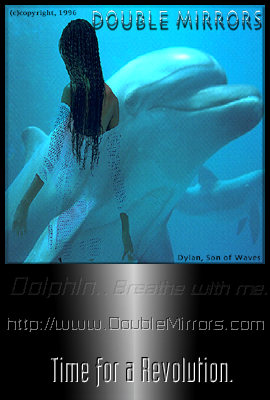 Download the entire album on Apple itunes!
Artist Info
Based in Northern Israel, broadcasting the cyber-spiritual revolution using digital music, images, and multimedia.
Music style:
Ambient/electronica/techno inspired by Ethiopian Women and Dolphins
Musical influences:
Moby, NIN, orbital, aphex twin, Deep Forrest, Enigma

History of Project DoubleMirrors:
CD-ROM Project Double Mirrors completed - 1996---- Double Mirrors Soundtrack, first alblum - 1996---- Nov 1 1996- started www.DoubleMirrors.com---- Jan 1 1997- relocated to Jerusalem, Israel---- 1998- replicated to SWS Miami---- 1999- working on publishing Project Double Mirrors, and finding The Ethiopian Woman
Members:
Dylan, Son of Waves. ... anyone wanna join?
Instruments:
various keyboards and synths
Albums:
Double Mirrors Soundtrack, Double Mirrors CD-ROM
Press reviews:
Muse Magazine (and part 2), May 1996.
Extras:
8X10 dolphin/art prints and posters, CD, and CD-ROM.

Web site
Contact info/address:
Click here to e-mail the artist!
Israel
---
---

click Dolphin to enter Project Double Mirrors
DoubleMirrors.com News/Updates
Entire soundtrack - click on each song to hear it separately.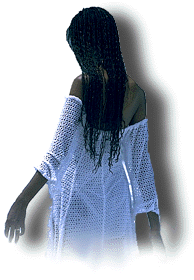 Mini 700

Download MP3 .6 mb


Description: A really quick download that will make you feel like you are underwater enjoying a group hug with a few dolphins, whales, and maybe a sexy cyber mermaid. . . this sounds a lot better in the full MP3 so download it . .. visit DoubleMirrors.com for more of this groove
Label: independent
Credits: voice over by Melissa

Tortured B
Download MP3 1.3 mb
Description: Double Mirrors theme
Credits: Dylan Tauber
Song of the Whale 3
Download MP3
Credits: Dylan Tauber
Manhattan Sunrise
Download MP3
Description: slow piano/synth pads- download the MP3 for decent sound quality
Credits: Dylan Tauber

Sad G 3 MB
Download MP3
Sad ambience
Credits: Dylan Tauber

Groovin Bassline
Download MP3
Description: kickass groove- intro to CD ROM
Credits: Dylan Tauber
The Finger Pointing to the Moon
Download MP3
Description: A cool beat with some kickass vocals. . . take me up
Credits: Dylan Tauber
DoubleMirrors Ambience
Download MP3
Credits: Dylan Tauber

Ambient Bliss


Download MP3-2.1MB
Description: kickass techno beat with a monster bass line

Synthesizer Heaven


Download MP3 1.5 mb


Description: slow synth pads/ piano.very soothing ambient synth-scape. And meet Sarah, an elusive cat-woman I met long ago in NYC. . . . for more on that you will have to visit www.DoubleMirrors.com
Credits: Dylan Tauber

Dolphin Whisper remix 4.9 MB

Description: A sneak preview of the upcoming CD from SWS- The Doorway. Dolphin whisper, with new synth pads, piano, ambient/techno and DoubleMirrors samples
Credits: Dylan Tauber

A tribute to Prime Minister Rabin

Description: song written in 1995 shortly after the assassination of Israeli Prime Minster Yithak Rabin, who began the Israeli/ Palestinian peace process.