11/27/15: The Sea Trance Remix music video won the Beat100.com Beats Mix Bronze A&R Award.
Awarded for a high quality Beats or DJ Mix with good production values: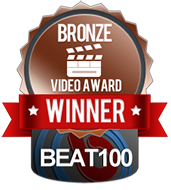 Click here for more press and reviews of the music of Dylan Tauber


"4 stars rating. Original photography by the artist and computer generated art. Very good resolution images with emotional detail. "


DolphinNet.org Featured in Password Pick's Dolphin Magazine, May '98.
---
The DoubleMirrors.com CD ROM was reviewed in Muse Magazine, Spring '96.[Page 1][ Page 2]
Read some of the comments from DoubleMirrors.com visitors
---
Project Double Mirrors, DoubleMirrors.com, and the SWS Network, are a creation of Son of Waves Studios, Israel. © Copyright 1996-2017, all rights reserved.
You are visitor # to the SWS Network (total count for all 17 sites):